Hammel 950 Gearbox for wood shredder, rebuild, Hicroft Transport
Hammel 950 Gearbox for wood shredder, rebuild, Hicroft Transport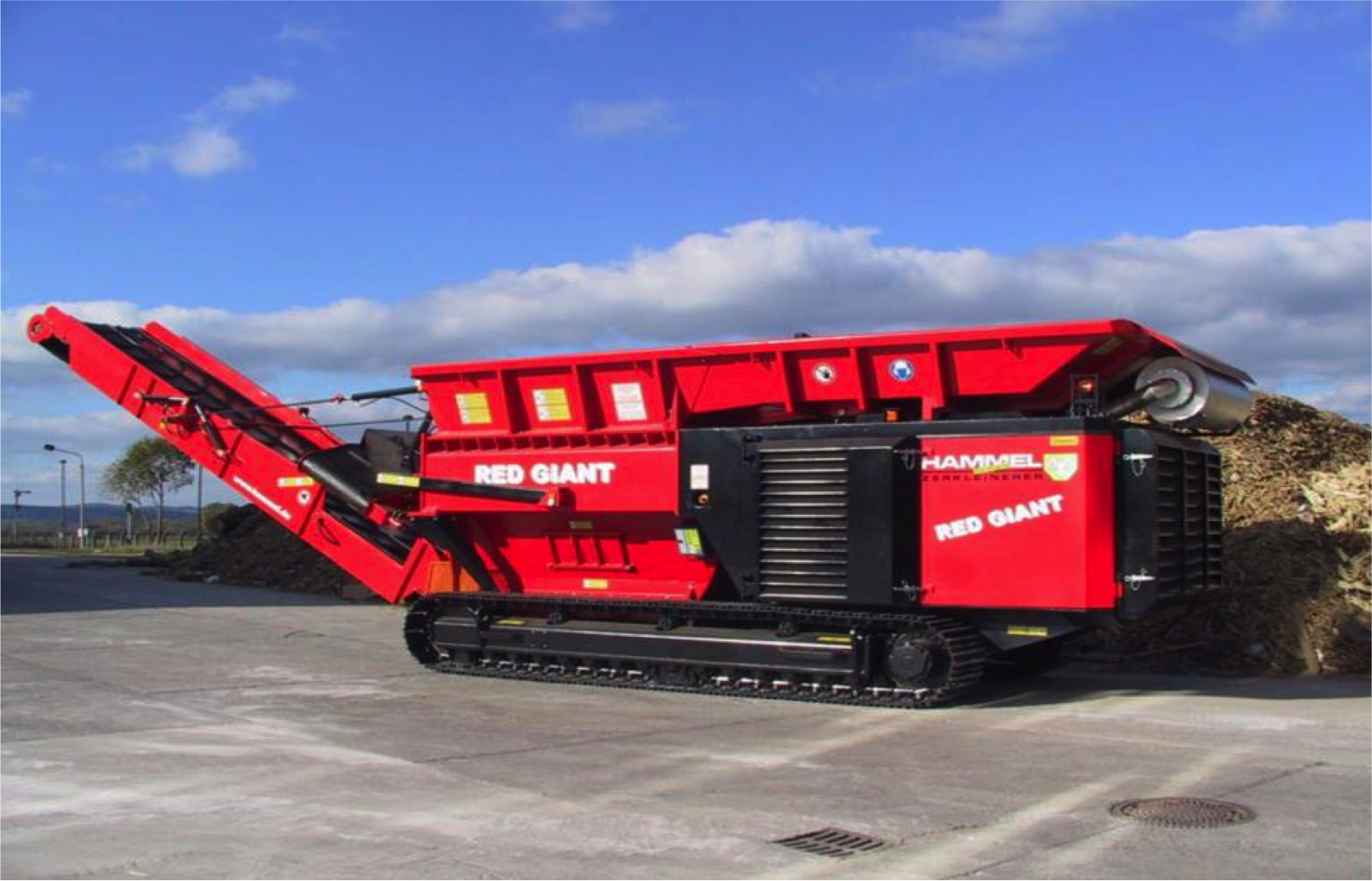 Project details
| | |
| --- | --- |
| Client: | Hincroft Transport |
| Application: | Wood shredder |
| Gearbox: | Hammel 950 |
| Reported Problem: | Leaking output face seals |
| Brief : | Remove screw drive gearbox from shredder, replace face seals & re-fit. Consider & advise any other work required. |
Removal of gearbox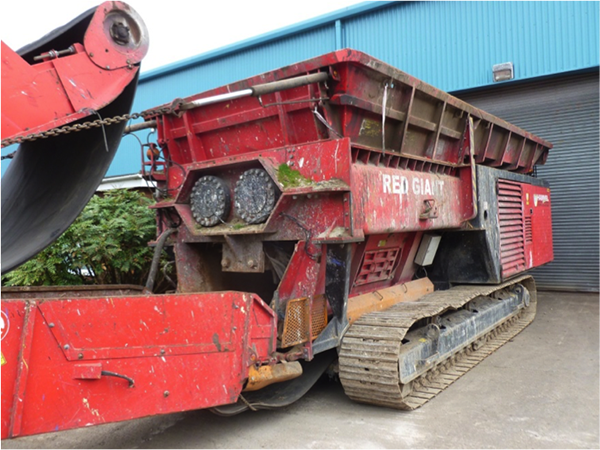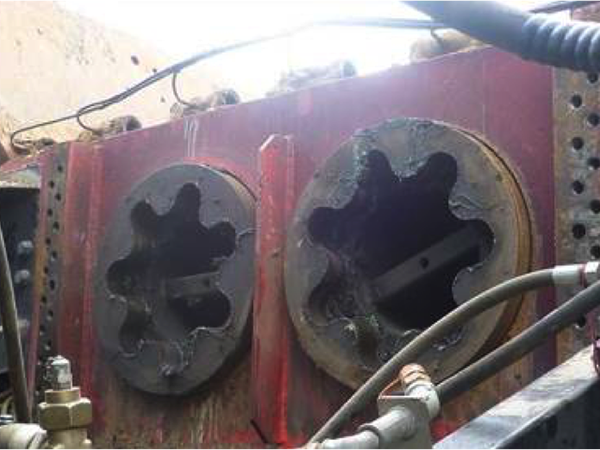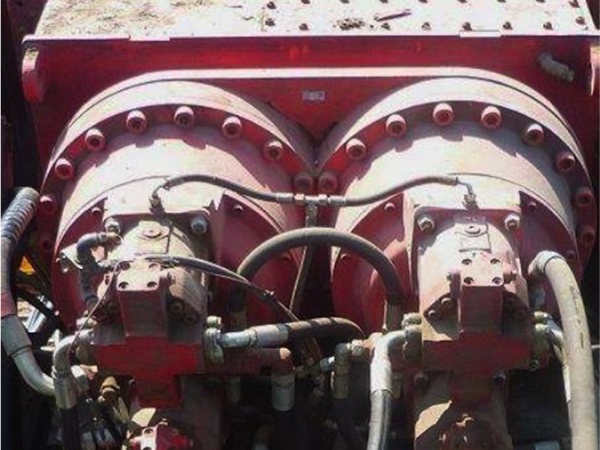 Gearbox stripdown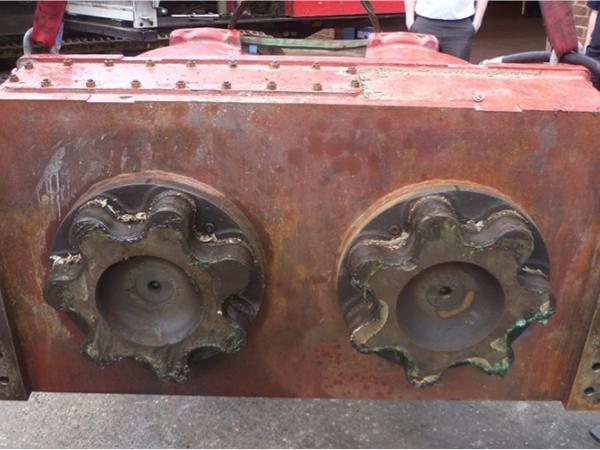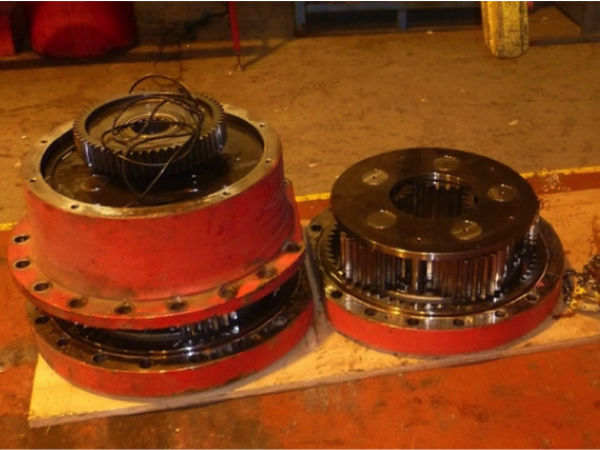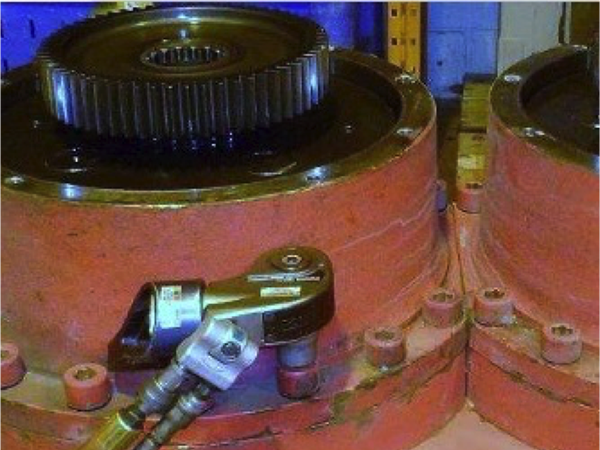 Additional requirements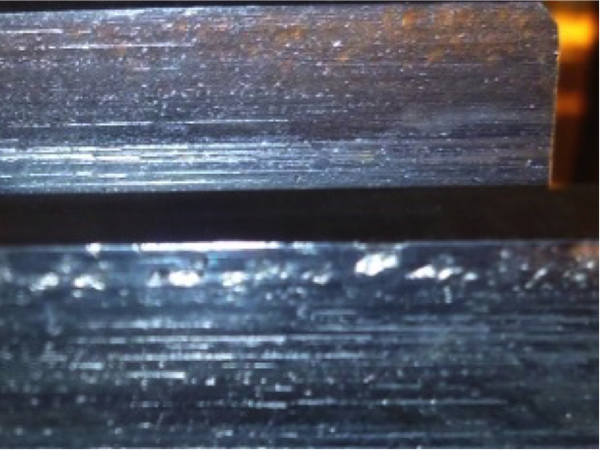 Damage to planetary pins & gears. New replacement components reverse engineered.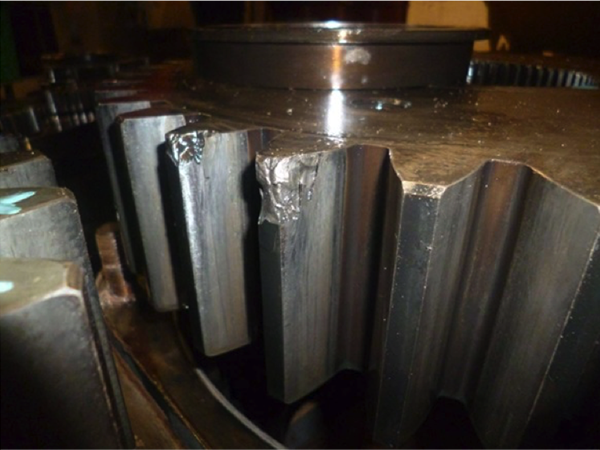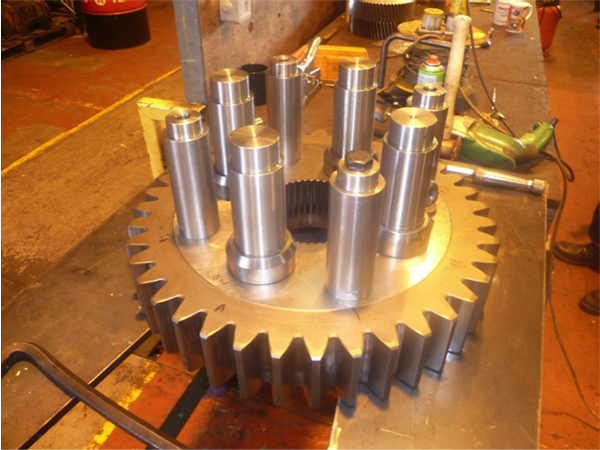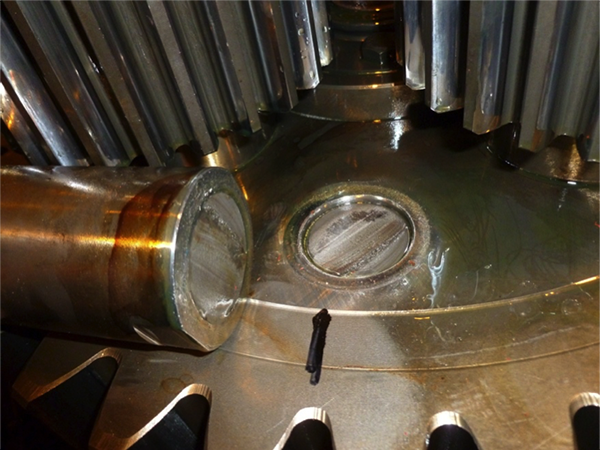 Gearbox rebuild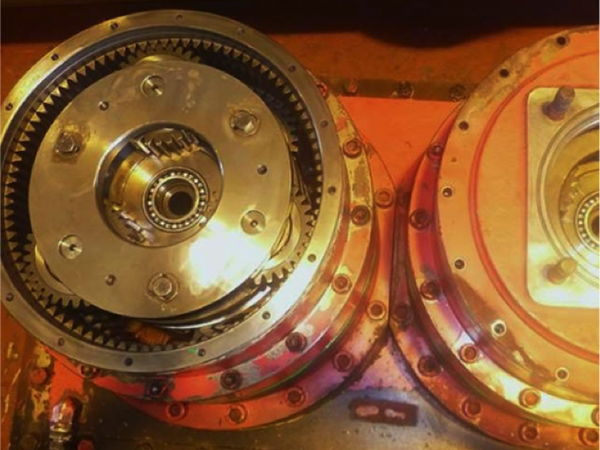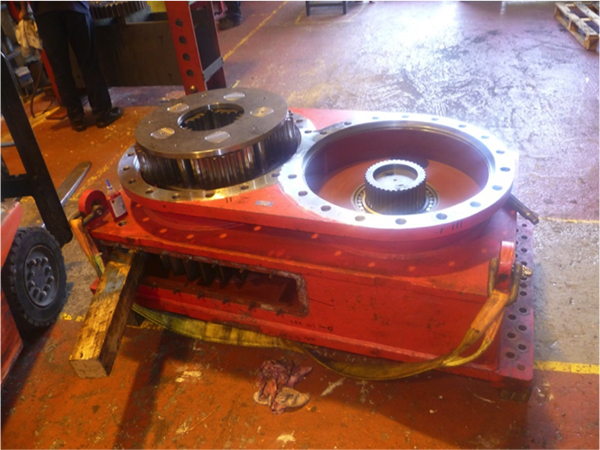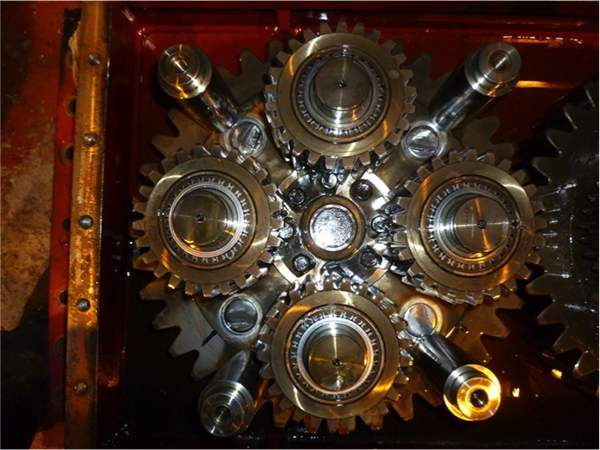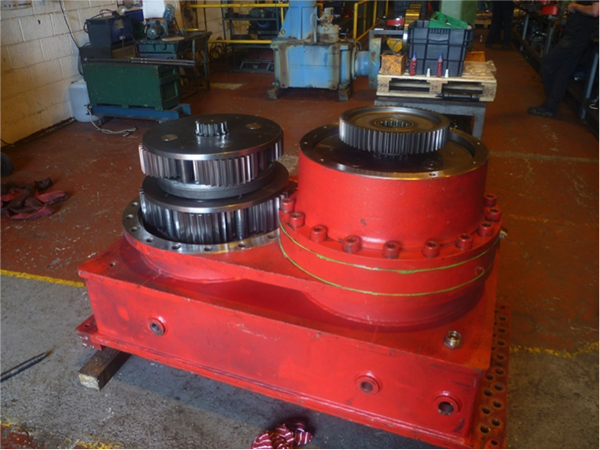 Final assembly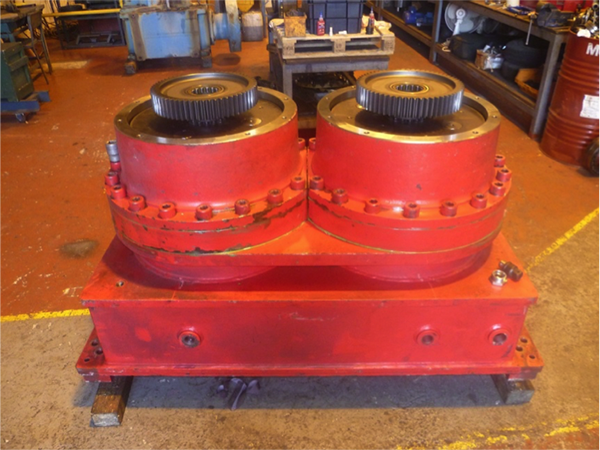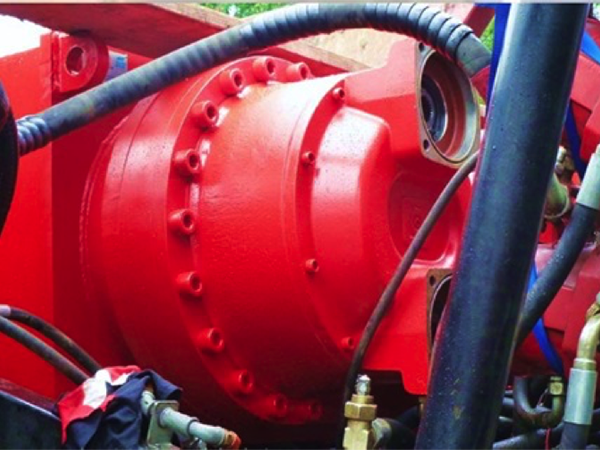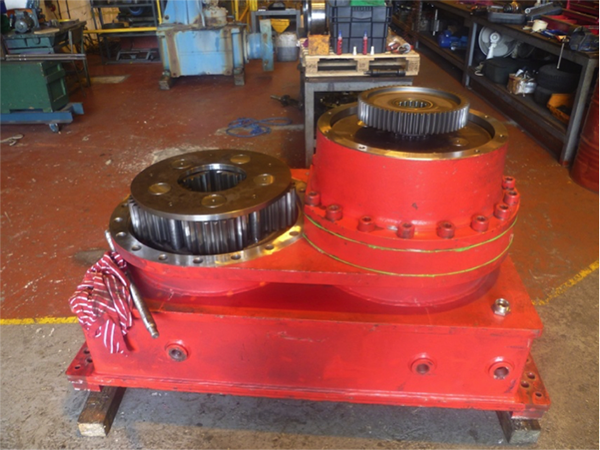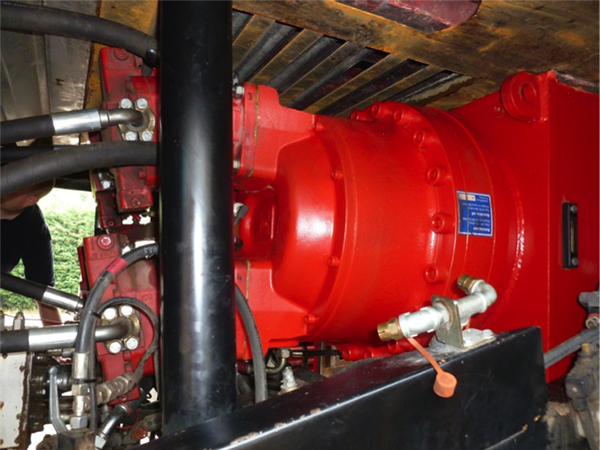 Additional notes
In addition to the replacement of face seals, this unit required:
New timing gears
New planet pins
New planet carrier pins
New bearings and seals
Bearing housing recovered
This level of damage is not uncommon for this application.
This was all completed for less than 25% of the cost of a new replacement.
Reference List
Hammel 750 – Shaws recycling
Hammel 750 – Hinchliffe Transport
Hammel 750 – Global Recycling
Hammel 950 – Metropolitan Waste Services (London)
Hammel 750 – Global Recycling
Hammel 750 – Williband (formerly L & K)
Hammel 750 – Williband (formerly L & K)
Hammel 650 – Aylesford Metals
Hammel 750 – Global Renewables
Doppstadt Large Single Planetary – Ramsbury Plant
Doppstadt Large Single Planetary – W Maw Waste
Arjes VZ750 – JLA Recycling