Onshore wind turbine Siemens 5008A main gearbox refurbishment
Onshore wind turbine Siemens 5008A main gearbox refurbishment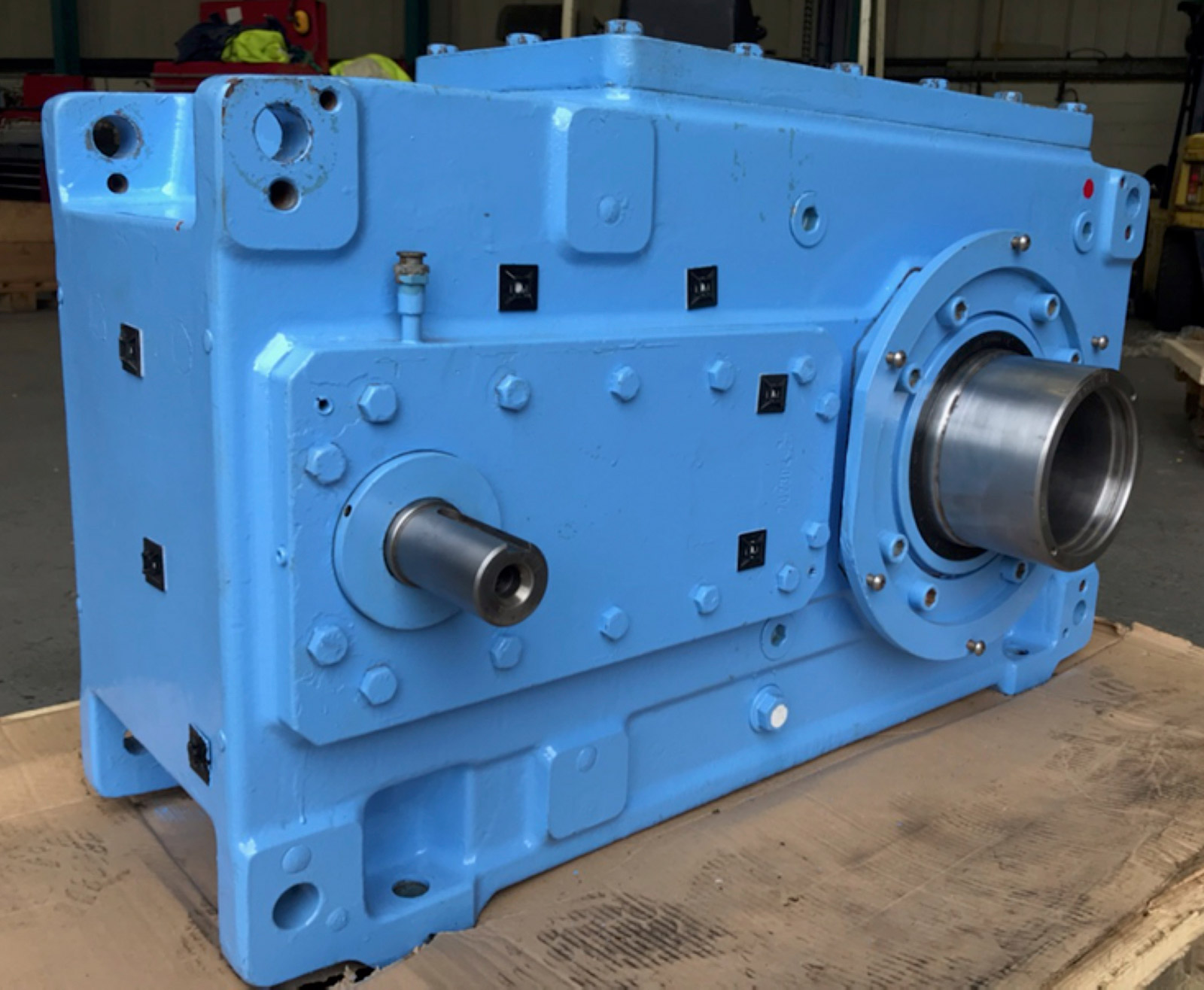 Project details
| | |
| --- | --- |
| Brief: | Main gearbox refurbishment – replacement parts and repair where possible |
| Application: | Onshore wind farm |
| Gearbox Original Equipment Manufacturer: | Siemens 50kW wind turbine main gearbox |
| Reported Problem: | Unit has seen significant service life and has become noisy with debris in oil. |
| Results: | Cost-effective refurbishment completed with rapid turnaround. Internal components replaced where necessary – with OEM gear parts and / or reverse-engineered parts from UK independent gear cutters – reducing the cost to less than 50% of a new unit. |
As received
The Siemens 5008A is a commonly used gearbox and Dana SAC UK have experience of regularly servicing this type, having completed more than 15 to date. The overwhelming majority have been suitable for cost-effective refurbishment.
Gearcases and bores are usually found to be in good condition.
Replacement of internal components is sometimes needed – parts which are readily available and economic to source and supply.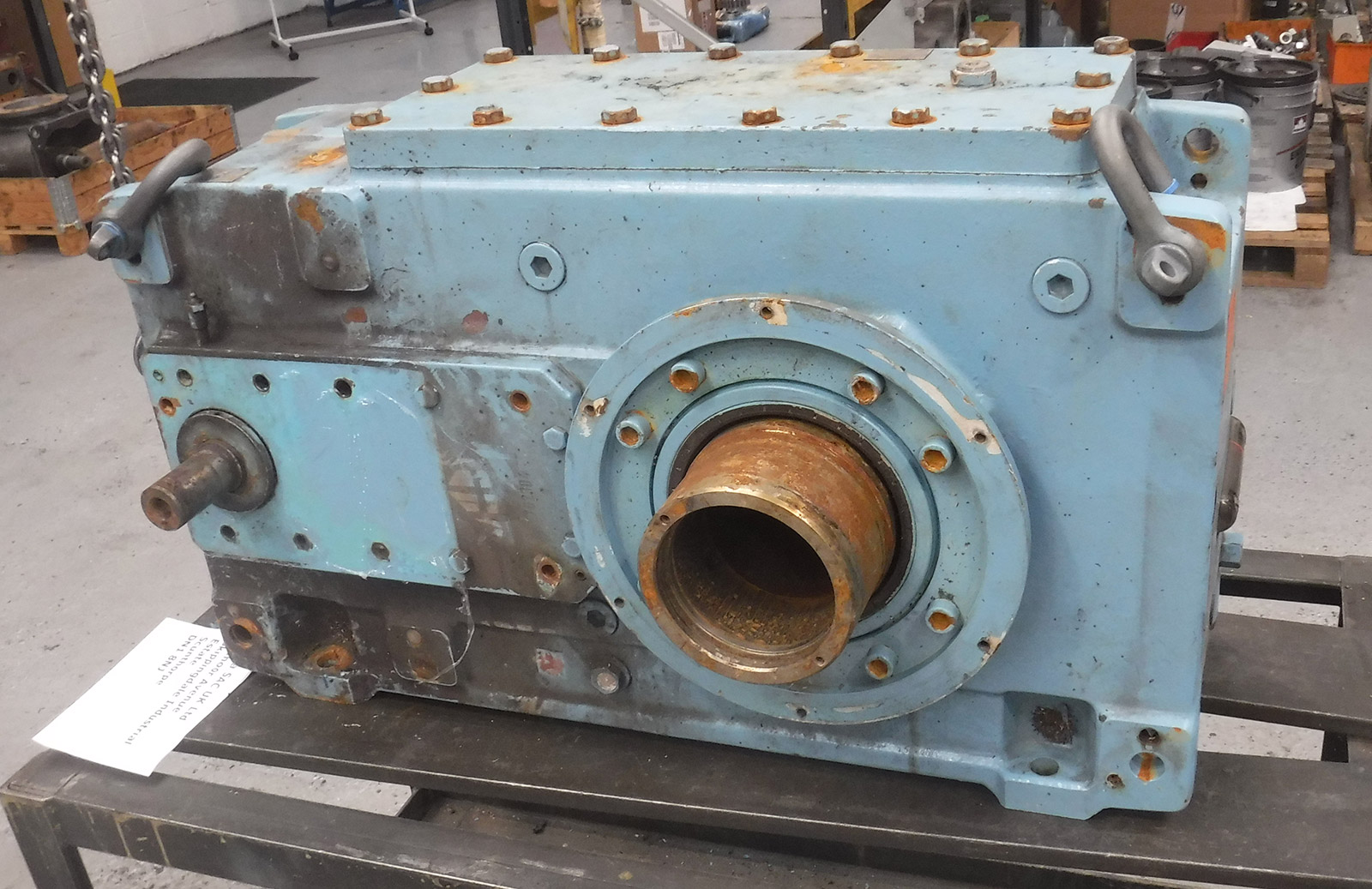 Contact fatigue investigation
Typical damage found – contact fatigue which has led to cracks forming under the tooth flank surface. These run out and lead to small pieces breaking away, leaving a pit.
In time, pits multiply and run into each other, forming larger pits which act as stress raisers. Eventually, cracks form and large pieces of the teeth break away.
If bearing wear is allowed to develop, resulting misalignments magnify contact forces and accelerate this process, often witnessed by a concentration of pitting towards the end of the flank.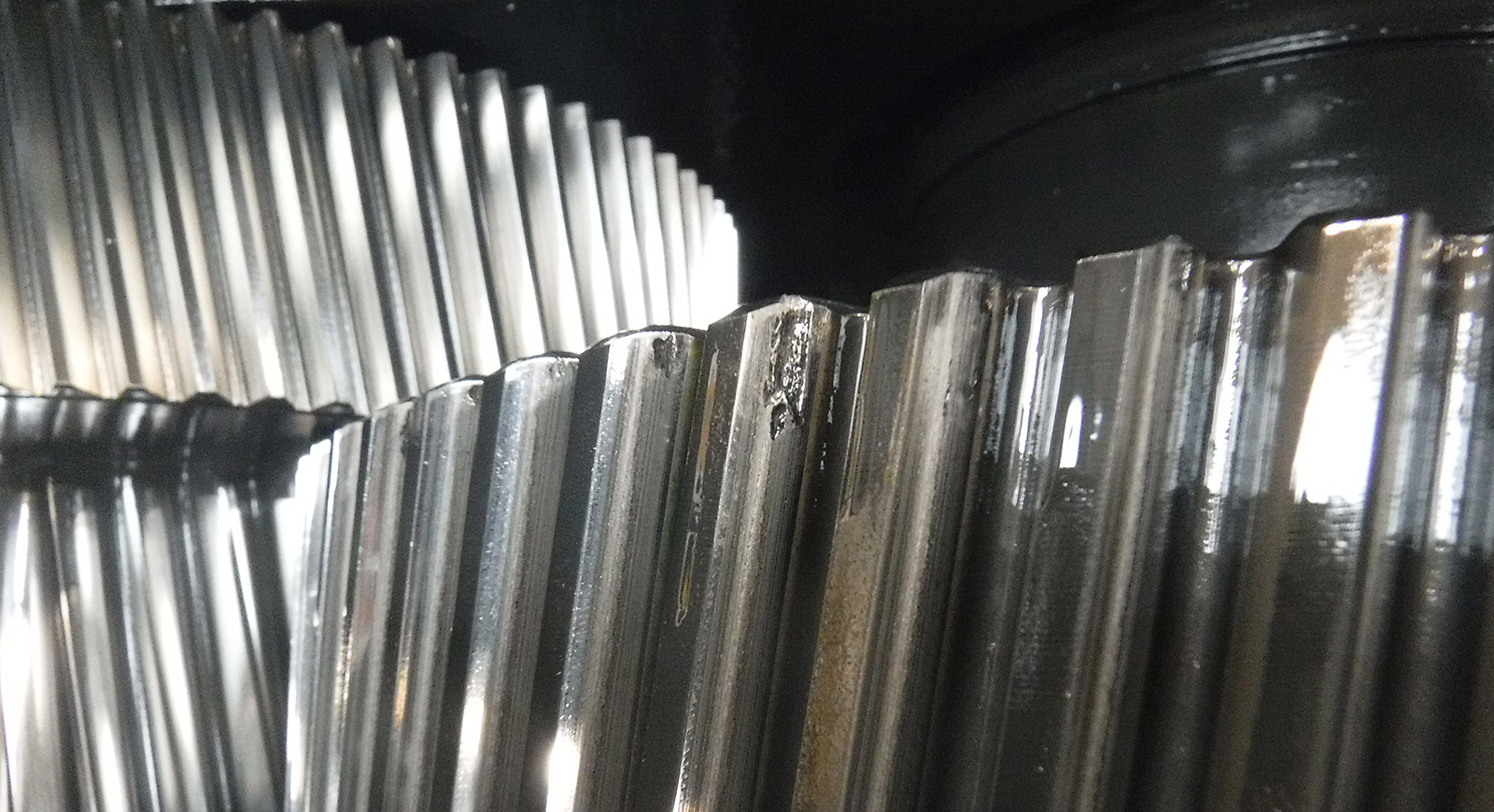 Investigation of low speed shaft
Issue 1: Relatively unusual, but keys and keyways occasionally fail. Fortunately, the harder gear wheel material is not likely to be affected. This kind of damage generally requires a new shaft – cutting a new keyway is not worthwhile on a part which has been overstressed.
Dana SAC UK extend non-destructive testing to include keys and keyways.
Issue 2: Scoring to the bore discovered where the driven male shaft fits (sometimes caused by 'pick up' when separating the gearbox). This fit is important as lost contact area de-rates the shrink disc connection and cleaning up for re-use is a calculated risk. Should the shafts spin relative to each other in service, they can potentially friction weld. This would make future separation very difficult, writing off both shafts in the process.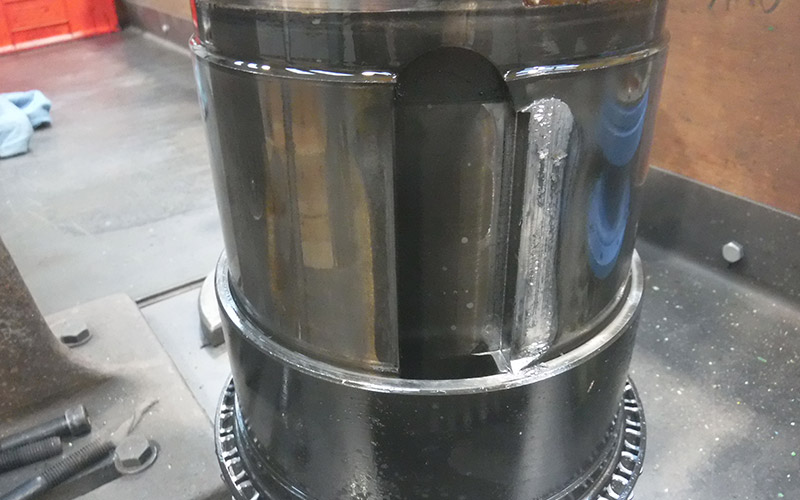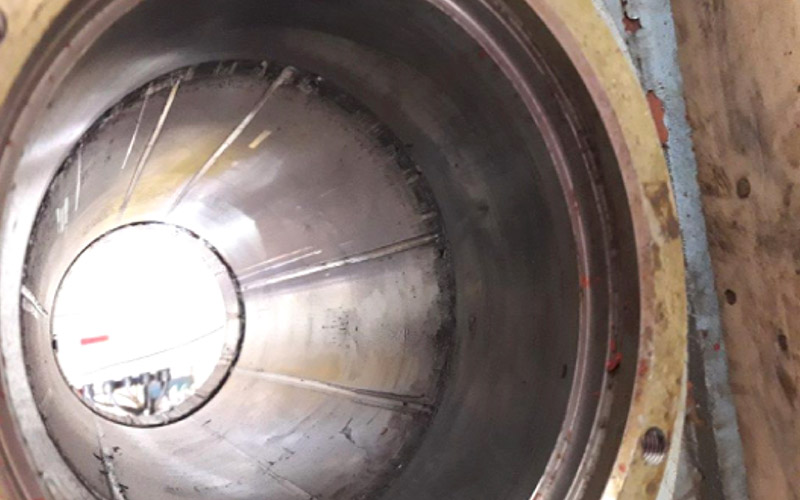 Reporting and recovery options
In-depth investigation informed a detailed report with fully-costed recommendations.
Damage rendering parts unusable is illustrated and explained.
Build and set internals
All parts scrupulously cleaned.
Internals reset.
Axial floats / preloads measured and corrected as necessary.
Gear contacts verified: where new parts are mated or where wear patterns were found to be suspect on inspection.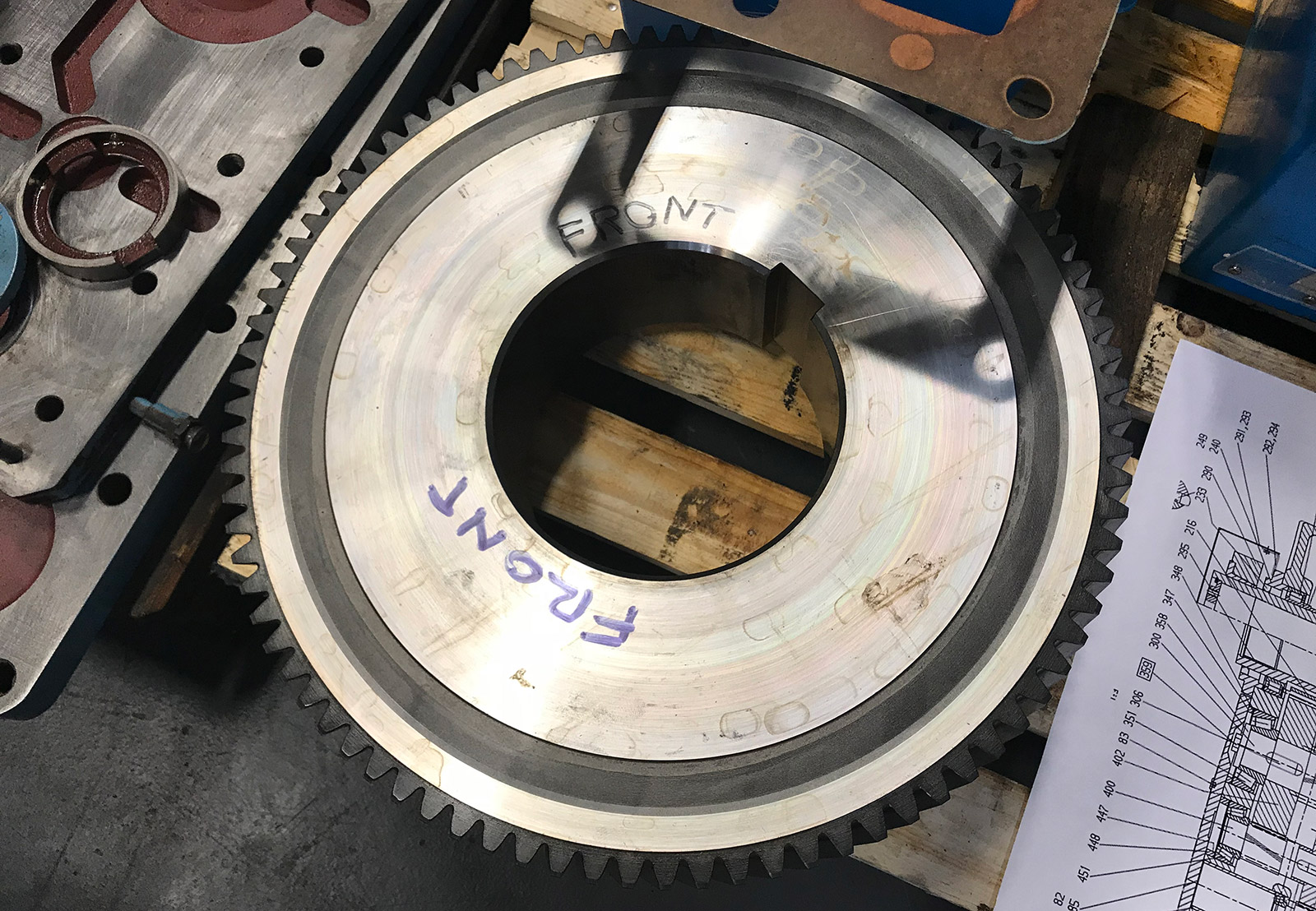 Spin test
The unit is filled with test oil and spin at the relevant speed on the test bed.
Temperatures are taken at regular intervals in the vicinity of the bearings.
The unit is run until temperatures stabilise – if temperatures rise too fast the test is stopped and the cause investigated.
Running ensures there are no knocks – small impact dents can be hard to see but easily heard.
Undue vibration investigated.
Spin test ensures oil is getting to and passing through the bearings.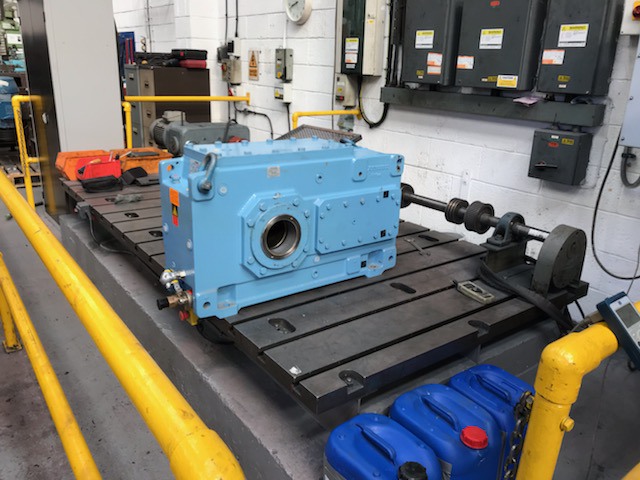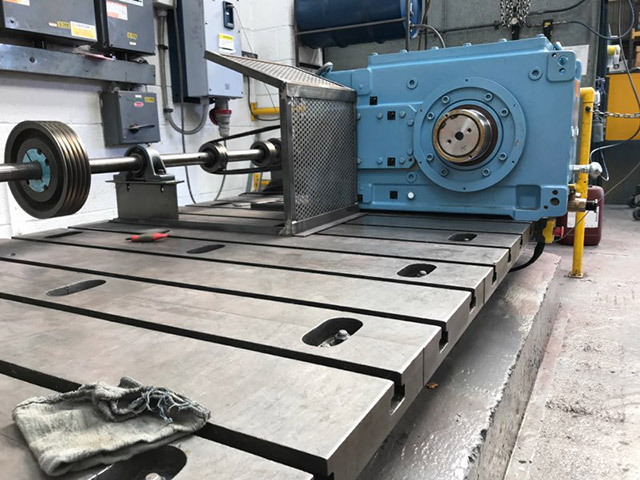 Paint and despatch
Gearcase has any flake removed and the edges are feathered.
Gearbox generally drained of test oil and shipped empty.
A compatible primer is applied to bare metal areas.
Finished unit is painted only after successful spin test.
Wax oil is applied to exposed metal if the unit is to be stored – the journal for the shrink disc seat on the low speed shaft is particularly vulnerable to pitting corrosion.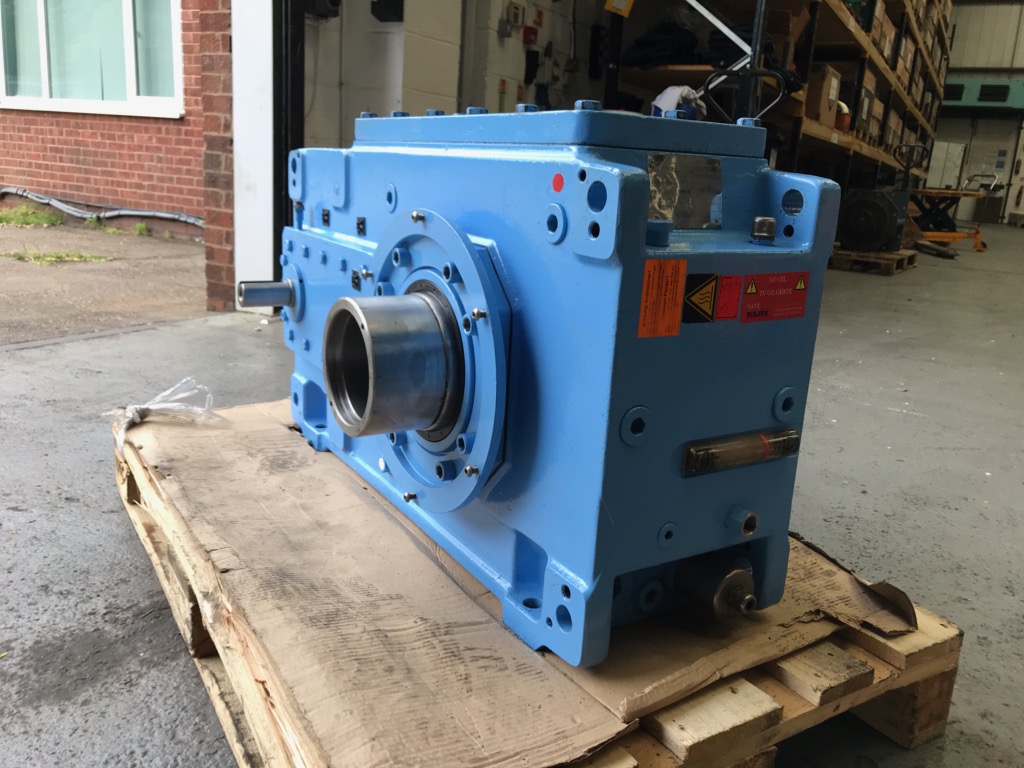 Results
Refurbishment possible, even for most extensive damage, at less than half the cost of a new unit.
Choice between OEM gear parts or reverse-engineered items from UK independent gear cutter at reduced cost and substantially reduced lead time.
All reused parts subject to NDT (magnetic particle inspection).
All new parts and workmanship with 12-month warranty.
Summary
Experienced with main gearboxes from numerous manufacturers, up to / including V52 size, with 15 of these Siemens 5008A gearboxes serviced to-date, and value added to some of the most badly damaged units. Dana SAC UK gearbox technicians and engineers available for up turbine work in the field – including borescope VA inspections and HSS bearings replacements.