Test rig investment to support UK fluid power customers
Dana SAC UK announce investment at the company's Warrington site with the installation of a hydraulic test rig, providing local capacity to test and support more fluid power products within the UK.
Fluid power products which can now be effectively tested and better-supported include Brevini® HPV valves, a range of latest-generation proportional directional valves that perform two simultaneous functions: directional control and flow control unaffected by load variations.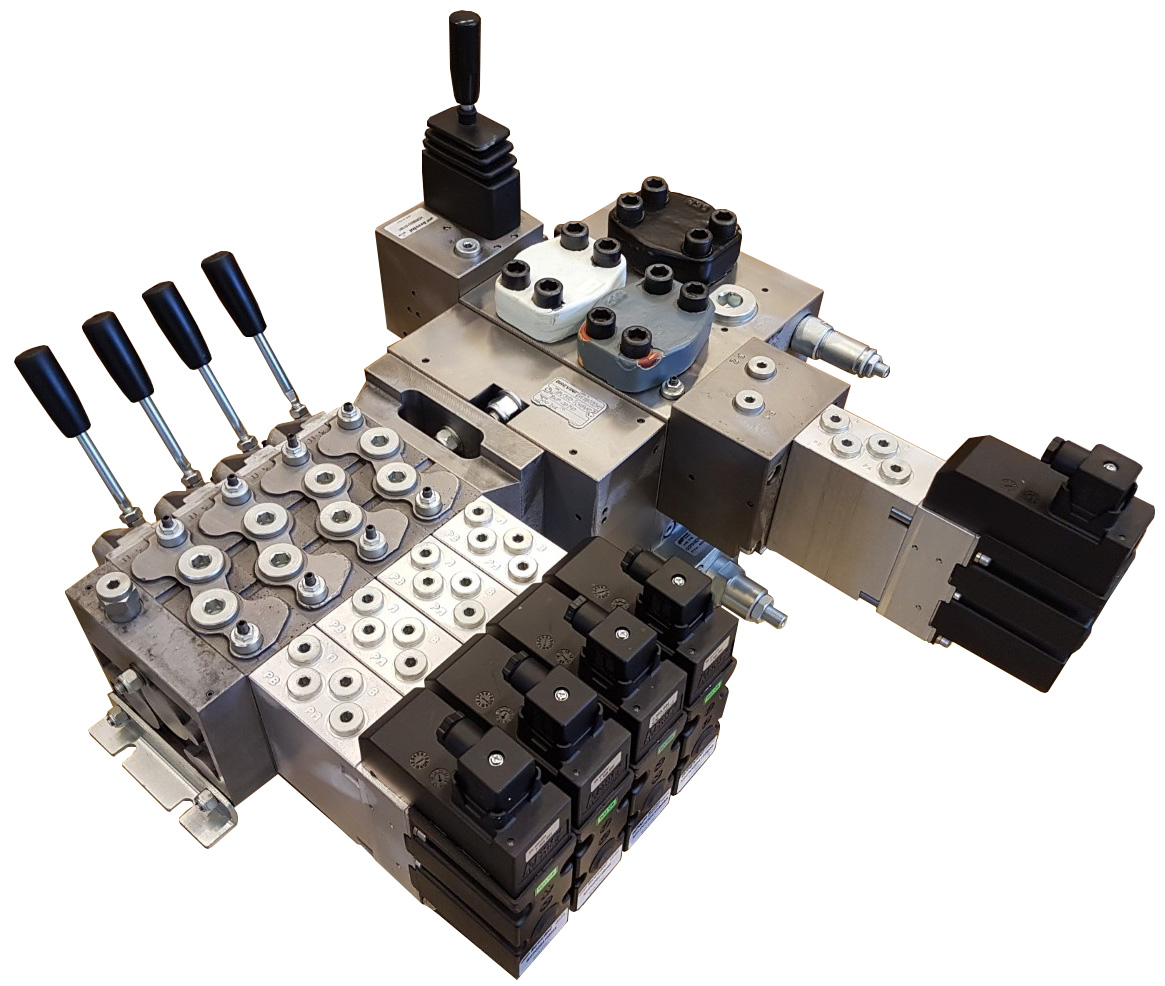 Modular control valve for delivery to drill rig
Supporting clients in drill rig manufacture, Dana recently supplied hydraulic pumps, motor and control valves, including HPV 310 valves, delivered from Norway within three days of order placement. Dana SAC UK specified and supplied a modular, five-service directional control valve, consisting of a single HPV 310 slice (550L/min max on A&B ports) and four HPV41 valve slices (up to 140L/min). The key benefits of this solution are explained by Stephen Corns, fluid power specialist at Dana SAC UK,
"The modular design of our product offers significant cost benefits to our customers. We can provide flows ranging from 550L/min down to 5L/min, all within one valve block. We can step the performance down on every consecutive slice, meaning that customers don't have to pay extra for multiple slices with more flowrate potential that they need, nor do they have to purchase two separate valves or use a pressure carryover system to achieve their requirements. In essence, our HPV valves save money, while reducing weight and lessening complexity, through the flexibility offered within a single assembly."
All slices are fitted with electro-proportional control modules and redundancy pilot-operated control modules as a back-up. Each slice has independent LsA/B valves and they are fully pressure compensated. For this contract, there was no requirement to paint the valves but Dana offer this option to meet general industrial and marine application standards.
Dave Brown, sales manager at Dana SAC UK, comments,
"Within the UK, where products are not available locally, we can source HPV valves from within Dana's Northern Europe Territory, from Norway and Netherlands, as well as from our Italian plant, meaning that our customers benefit from both the extensive range available within the company's portfolio as well as rapid delivery for specified parts – as this latest 3-day turnaround from Norway demonstrates. The new test rig will further help improve efficiency and increase the support we offer to our customers, with additional servicing and testing options."
Key features of the new fluid power test rig include:
37kW power capacity
3 x E-stops (fully compliant with all safety regulations)
capacity to test over 70% of Dana's fluid power range to at least 75% of their maximum ratings
offline filtration system to ensure oil cleanliness standards in line with product and customer requirements
For more details on HPV 310 proportional directional valves, please see the technical catalogue
For details on the HPV41 HPV77 proportional directional valves, please see the technical catalogue