Building on their global reputation as industrial mobile market leaders, Dana's gear pumps are now helping to move Tevva's groundbreaking trucks – providing zero emissions for more than 150km.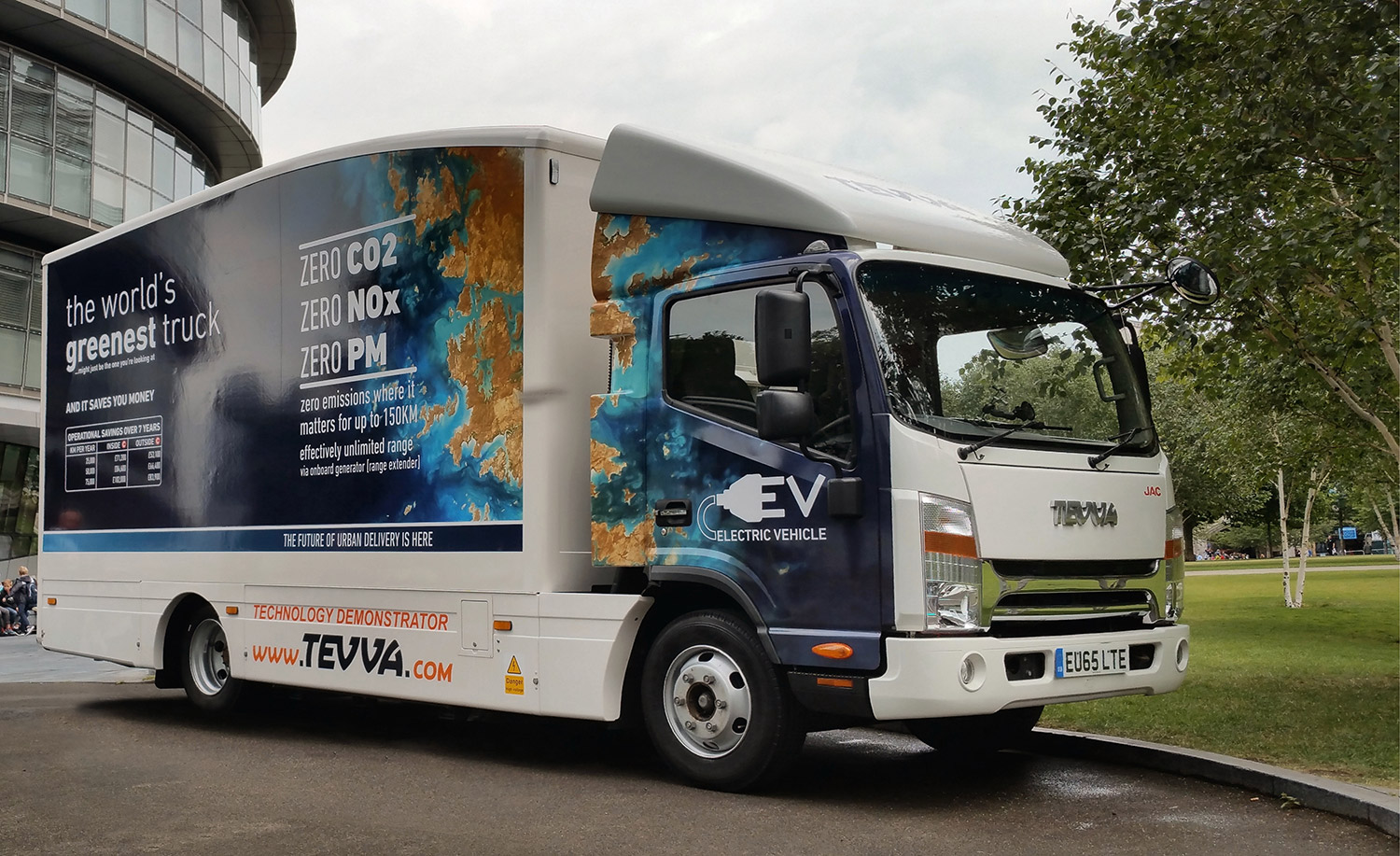 Tevva's "World's Greenest Truck'
Tevva designs and manufactures range-extended electric trucks and powertrains for 7.5 -14 tonne trucks, enabling drivers to maximise battery life and travel hundreds of miles before charging, far beyond the standard 30-40 mile range. Their on-board, cloud-based, patented software PREMS (Predictive Range Extender Management Software) enables autonomous management of vehicle emissions, monitoring real-time conditions and controlling the use of the range extender to automatically ensure zero emissions in urban areas. The unique software predicts a day's total energy requirements to optimise the performance of the vehicle and to maximise the distance powered by Grid electricity. This reduces urban road network emissions for some users by up to 100% and delivers a strategic road network emissions reduction of NOx, CO2, THC gases and particulates of up to 95%.