CMI Series
CMI Series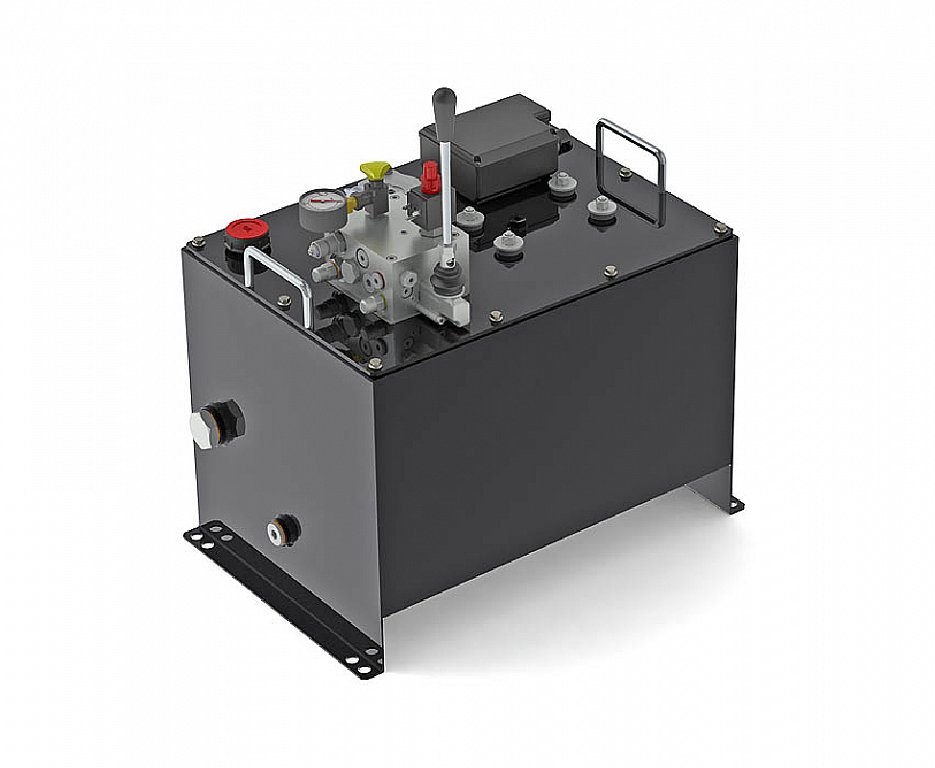 Downloads
The most important characteristics of these power units is the motor-pump set completely bathed in the oil inside the tank.
This version is offering the following advantages compared with the external motor one:
– reduced dimensions especially the height so that the unit is extremely compact – high use of the motor power thanks to cooling capacity of the oil
– reduced noise level thanks to oil muffle action, absence of the cooling fan and presence of vibration-dampings on wich the motor-pump set is positioned. All types of hydraulic circuits are possible.
You may also be interested in: