Silent Plus Series
Silent Plus Series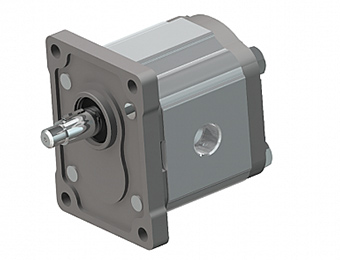 Downloads
Silent Plus Series: Group 2 European Standard Pumps
The Silent Plus gear pumps represent a very good solution to reducing noise level.
The project includes the use of helical gears that reduce down the pulsations between the gear wheels. The Silent Plus gear pumps guarantee an important reduction of noise level in comparison with standard gear pumps.
Suction and pressures ports can be GAS threated or flanged type.
Displacements from 4,10 to 30 cc/rev and working pressures up to 260 bar.
For any information about working conditions, limit performances or dimensions, please see the pdf technical sheet.
For other types of pumps ( tandem pumps ), please refer to our technical catalogue.
You may also be interested in: