Gear Pumps OT2HR
Gear Pumps OT2HR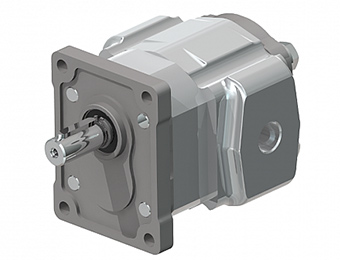 Gear Pumps OT2HR: Hercules Series
The gear pumps construction include a gear housing, mounting flanges and covers in cast iron material.
Thanks to this construction the Hercules gear pumps can be used in heavy working conditions and allow the transmission of high hydraulic powers.
Also they offer very good mechanical and volumetric efficiencies and a low noise level.
The Hercule gear pumps offer high volumetric efficiency even at high temperature.
Displacements from 4,10 to 30 cc/rev and working pressures up to 330 bar.
This Series includes a wide range of shafts available and flanges ( European, German and American standard ).
Suction and pressures ports can be GAS threated or flanged type.
Possible options / configurations: with front bearing, with maximum pressure relief valve, with priority valve, tandem pumps and tandem pumps with unloading valve.
You may also be interested in: